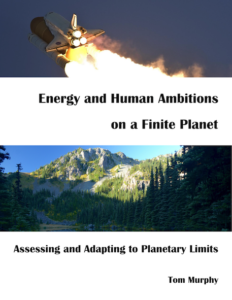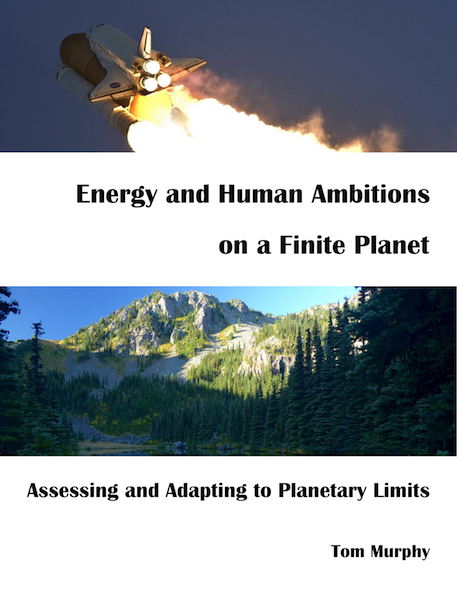 Last week, in the first Do the Math post in years, I kept the post brief, only pointing out the new textbook: Energy and Human Ambitions on a Finite Planet, and giving a brief account of the backstory.
In this post, I take a bit more time to introduce new elements in the book that Do the Math readers have not seen represented in some form in earlier posts. In other words: what new insights or calculations lurk within the book?
The following is organized into three sections. The first takes a brief tour of the book, pointing out large, new blocks that are not already covered by Do the Math in some form. The second highlights the results of new calculations or figures that bring new context to our understanding. Finally, I summarize some of the new big-picture framing that emerges in the book.
Rather than laboriously inserting associated graphics into this post, my intent is that you treat this as a companion to be used side-by-side with the downloadable PDF of the book.  References are to sections, figures, boxes, etc. rather than page numbers, which vary between electronic and print forms. So go ahead and get a version of the PDF up, and let's jump in…
Hits: 2616