[An updated treatment of this material appears in Chapter 17 of the Energy and Human Ambitions on a Finite Planet (free) textbook.]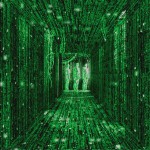 Breathe, Neo. I've been running a marathon lately to cover all the major players that may provide viable alternatives to fossil fuels this century. Even though I have not exhausted all possibilities, or covered each topic exhaustively, I am exhausted. So in this post, I will provide a recap of all the schemes discussed thus far, in matrix form. Then Do the Math will shift its focus to more of the "what next" part of the message.
The primary "mission" of late has been to sort possible future energy resources into boxes labeled "abundant," "potent" (able to support something like a quarter of our present demand if fully developed), and "niche," which is a polite way to say puny. In the process, I have clarified in my mind that a significant contributor to my concerns about future energy scarcity is not the simple quantitative scorecard. After all, if it were that easy, we'd be rocking along with a collective consensus about our path forward. Some comments have asked: "If we forget about trying to meet our total demand with one source, could we meet our demand if we add them all up?" Absolutely. In fact, the abundant sources technically need no other complement. So on the abundance score alone, we're done at solar, for instance. But it's not that simple, unfortunately. While the quantitative abundance of a resource is key, many other practical concerns enter the fray when trying to anticipate long-term prospects and challenges—usually making up the bulk of the words in prior posts.
For example, it does not much matter that Titan has enormous pools of methane unprotected by any army (that we know of!). The gigantic scale of this resource makes our Earthly fossil fuel allocation a mere speck. But so what? Practical considerations mean we will never grab this energy store. Likewise, some of our terrestrial sources of energy are super-abundant, but just a pain in the butt to access or put to practical use.
In this post, we will summarize the ins and outs of the various prospects. Interpretation will come later. For now, let's just wrap it all up together.
Hits: 25738